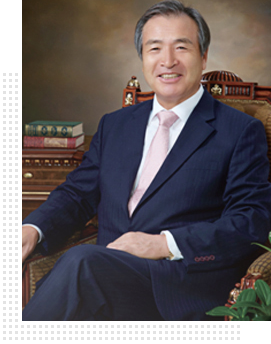 President & Chairman,
Yoon Seung-ha

Seoul Metal Corporation specialized in the nonferrous metal field for 30 years through honesty and trust.
Seoul Metal Corporation specializes in the manufacture of copper billet, and the main product of tough pitch copper billet is acknowledged of the top quality in electric conductivity and machinability based on the high purity and surface treatment technology.
Since initiating the copper billet business in 1998, Seoul Metal Corporation has continued the growth to secure the largest market share to become the excellent hidden champion.
However, Seoul Metal Corporation does not satisfy with the current status, and is continuing the facility investment and R&D to develop various alloy materials and to focus on product diversification.

All members of the Company will continue the challenges and innovations actively to make the leap as the world-class nonferrous metal material specialized company that considers the environment and future first.